New York Spine Surgeon
Dr. Goodwin specializes in the diagnosis and treatment of diseases of the cervical and lumbar spine.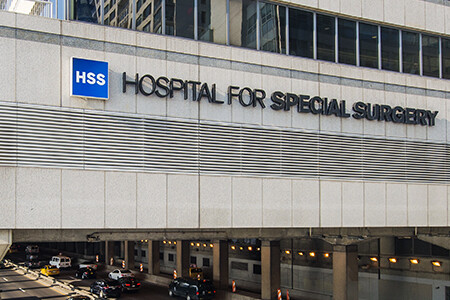 We appreciate your interest in learning more about Dr. Charles Goodwin and his staff for your spinal care.

We are dedicated to providing the highest-quality care with compassion and trust. We provide a comprehensive evaluation with prompt and efficient assessment and treatment.
Dr. Charles Goodwin is a spine surgeon at the Hospital for Special Surgery.
At HSS, we provide the most advanced and innovative diagnostic and therapeutic technologies and techniques. HSS was recently ranked #1 in the United States for Orthopedics for the past 11 years by US News and World Report's Guide to the Best Hospitals. And now #1 in the United States for Spine Care.
Our primary office is at New York Physicians in Manhattan and satellite offices in Long Island.